Face To Face
Band Members :
Trever Keith (vocals, guitar), Scott Shiflett (bass, vocals), Dennis Hill (guitar, vocals), Danny Thompson (drums)
Years Active :
1991
- Present
Links :
Instagram
Videos
Gallery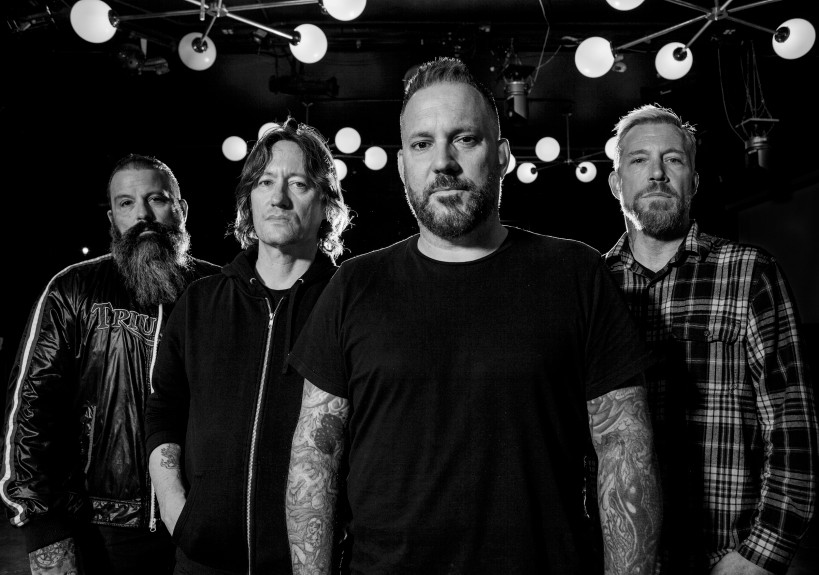 Biography :
Face to Face can trace its beginnings to 1988 where Trever Keith (vocals, synthesizers), Matt Riddle (bass, background vocals) who had been friends since high school (plus Todd (Rick) Atmire (guitars) and Matt Atmire (drums)), formed a metal band named Victoria Manor that lasted a few short years. After Victoria Manor disbanded Keith and Riddle formed a band named Zero Tolerance with drummer Rob Kurth and guitarist Mark Haake who were both Air Force members stationed at George Air Force Base outside of Victorville. Although no Zero Tolerance records exist, they recorded a demo tape in early 1991 with this line-up. Later in 1991, the band decided to take a new musical direction and changed their name to Face to Face. Shortly afterwards, guitarist Mark Haake left the band and the remaining members continued on as a three-piece.
Face to Face officially split up in September 2004, allowing the band members time to focus on other projects. During that time all the band members played in a number of post-Face to Face projects including Legion of Doom, Me First and the Gimme Gimmes, The Offspring and Saves the Day. In April 2008, after a four-year hiatus, Face to Face performed together for the first time at The Glasshouse in Pomona, California. Since then, the band has continued to perform and has released three more studio albums.
In September 2015, it was announced that the band had signed with Fat Wreck Chords and was headed to the Blasting Room in Ft. Collins, CO to begin recording a new album. This album was released on March 4th, 2016 and is titled Protection.