Green Day
Band Members :
Billie Joe Armstrong (lead vocalist, guitarist), Mike Dirnt (bassist), Tré Cool (drummer)
Links :
Instagram
Wiki
Videos
Gallery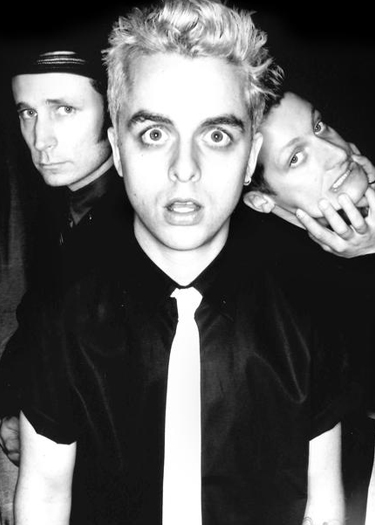 Biography :
Green Day is an American punk rock band formed in 1986 by lead vocalist and guitarist Billie Joe Armstrong and bassist Mike Dirnt. For much of the group's career, the band has been a trio with drummer Tré Cool, who replaced former drummer John Kiffmeyer in 1990 prior to the recording of the band's second studio album, Kerplunk (1991). Guitarist Jason White, who has worked with the band as a touring member since 1999, was an official member from 2012 to 2016.
Green Day was originally part of the punk scene at the DIY 924 Gilman Street club in Berkeley, California. The band's early releases were with the independent record label Lookout! Records. In 1994, its major label debut Dookie (released through Reprise Records) became a breakout success and eventually shipped over 10 million copies in the U.S. Green Day was widely credited, alongside fellow California punk bands Sublime, Bad Religion, The Offspring, and Rancid, with popularizing and reviving mainstream interest in punk rock in the United States.
Green Day's three follow-up albums, Insomniac (1995), Nimrod (1997), and Warning (2000) did not achieve the massive success of Dookie, though they were still successful, with Insomniac and Nimrod reaching double platinum and Warning achieving platinum status. The band's rock opera, American Idiot (2004), reignited the band's popularity with a younger generation, selling six million copies in the U.S. The band's eighth studio album, 21st Century Breakdown, was released in 2009 and achieved the band's best chart performance to date. 21st Century Breakdown was followed up by a trilogy of albums called ¡Uno!, ¡Dos!, and ¡Tré!, which were released in September, November and December 2012 respectively. The band's twelfth studio album, Revolution Radio was released on October 7, 2016 and debuted at number one on the Billboard 200, their third album to do so.
Source: Wikipedia