Gutter Demons
Band Members :
TöxiK (Guitars and Growls), Gutter Flipper (Upright Bass, R-1- Drums)
Links :
Videos
Gallery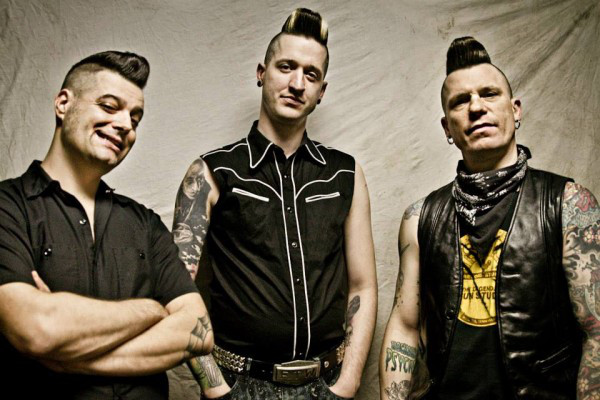 Biography :
Since their unholy birth in 2001, Gutter Demons have been tearing up the scene across Canada, US, and Europe with their intense stage shows, raucous rock'n'roll music, red-blooded rockabilly roots, punk potency, and downright dirty musicianship. Quickly becoming Canada's most recognized disciples of Macabre, they have quickly gained a strong following by playing their unique brand of mutant Psychobilly.
This hard working three piece brought their unique approach to Psychobilly music, the Demons psycho sound is refreshing and deeper than most of their contemporary peers. Playing the horror cards in a more subtle way, GD always took great pride in releasing rich & well written concept albums avoiding them to fall into generic categories.
GD is a fast & furious mean machine. 15 years and 4 albums later, the boys didn't loose any of their venom. Catch them live in a city near you! To many more years of spits, wrecks and blasphemy!!