Jimmy Eat World
Band Members :
Jim Adkins (lead guitar, lead and backing vocals), Zach Lind (drums, percussion, programming), Tom Linton (rhythm guitar, backing and lead vocals), Rick Burch (bass guitar, backing vocals)
Links :
Instagram
Videos
Gallery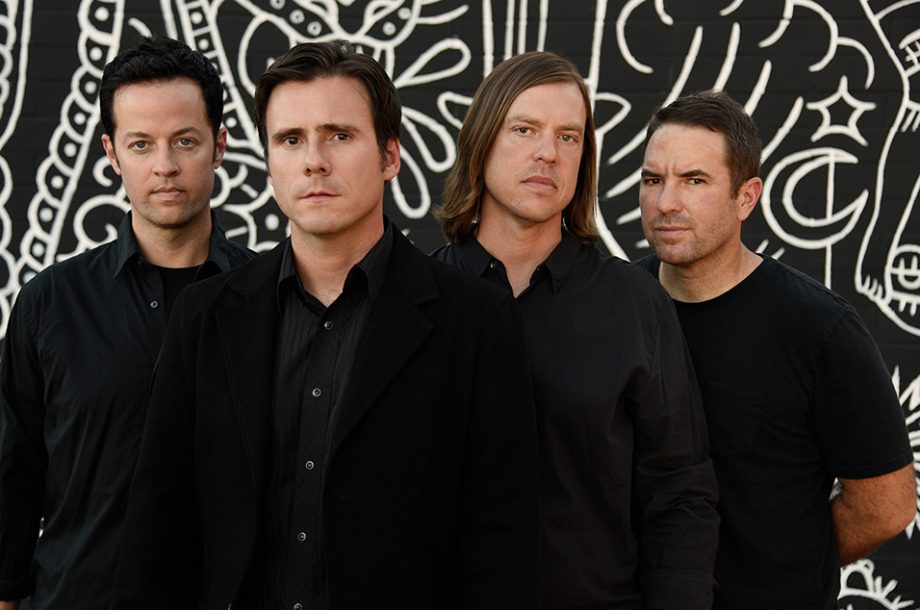 Biography :
Jimmy Eat World formed in Mesa, Arizona in 1993. Guitarist Jim Adkins and drummer Zach Lind, who had been friends since preschool, joined with guitarist Tom Linton and bass player Mitch Porter to try their hand at music. The band originally formed with a punk rock sound and first released a demo tape in 1993, followed by their first EP in 1994, entitled One, Two, Three, Four. Their debut self-titled album (1994) was released with Linton singing most of the lead vocals on the album. Within the span of a couple of years, the band recorded and released three singles and a full-length on local label Wooden Blue Records.
During their formative period the band claimed as influences such pop-punk bands as Mr. T Experience, Radon, and Tempe's Horace Pinker.
The band's name came from a crayon drawing made after an incident between Linton's younger brothers, Jim and Ed Linton, who fought frequently. Jim usually won, but Ed sought revenge by drawing a picture of Jim shoving the Earth into his mouth; the picture bore the caption "Jimmy eat world".
source: Wikipedia