Mad Caddies
Band Members :
Chuck Robertson (lead vocals, rhythm guitar), Sascha Lazor (lead guitar, banjo), Mark Bush (trumpet, backing vocals), Eduardo Hernandez (trombone), Graham Palmer (bass guitar), Todd Rosenberg (drums), Dustin Lanker (keyboards)
Links :
Videos
Gallery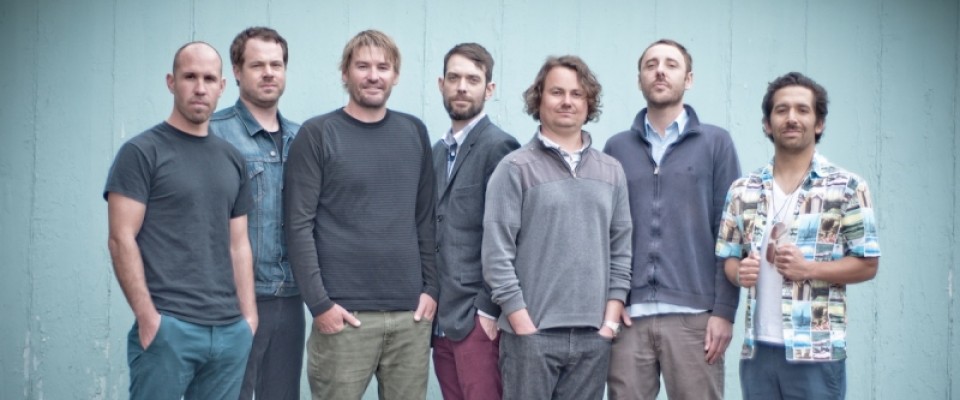 Biography :
Founding members Chuck Robertson, Sascha Lazor, Todd Rosenberg, and Carter Benson started the group while attending Santa Ynez Valley Union High School but the band's membership has changed frequently since its inception. Robertson, Lazor and Rosenberg all play in the current lineup which also includes horn players Keith Douglas and Ed Hernandez, who have both played in the band since the late 90s. Keyboard player Dustin Lanker joined in 2007 followed by bassist Graham Palmer in 2009. Former members include Mark Iversen, Brian Flenniken, Boz Rivera and Derrick Plourde.
In the band's early beginnings in the mid-1990s, they performed as Cracked Macaroni at Santa Ynez Valley Union High School. Shortly thereafter, the band played under the name The Ivy League, but in 1996 they changed their name after signing to the Honest Don's Records label to avoid confusion (and potential litigation) with two prior bands that went by the same moniker. The band's debut album, Quality Soft Core, was released the following year. After the release of the album, the band was signed to Fat Mike's label Fat Wreck Chords, through which the Mad Caddies have released 5 studio albums, 2 EPs and a live album. The Caddies have toured extensively throughout their career including tours across the USA, Europe, Japan, Canada, South Africa, Australia, New Zealand and South America.
source: Wikipedia
Quality Soft Core (1997)
Duck and Cover (1998)
Rock the Plank (2001)
Just One More (2003)
Keep It Going (2007)
Dirty Rice (2014)