The Creepshow
Band Members :
Kenda "Twisted" Legaspi (lead Vocals, guitar), Sean "Sickboy" McNab - (upright bass, backup Vocals), Kristian "The Reverend" Rowles (keys, backup Vocals), Sandro "Blood" Sanchioni (drums), Chuck Coles (lead guitar)
Links :
Videos
Gallery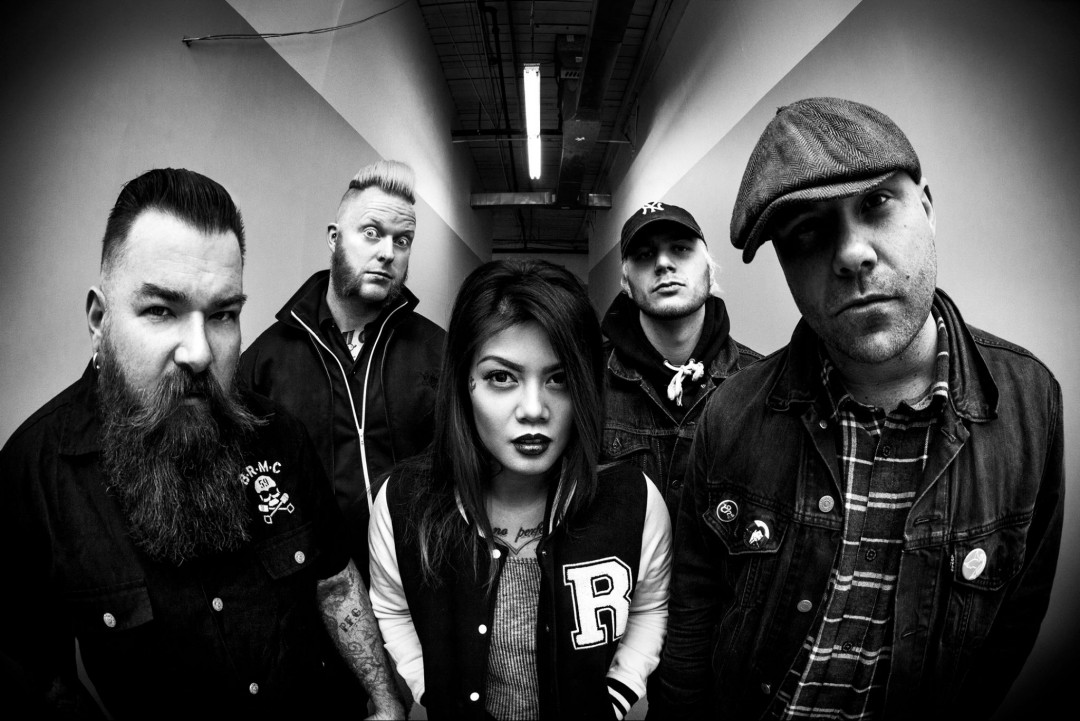 Biography :
Most of The Creepshow's current and past members have been in various garage bands before. McNab was the singer/guitarist for Outspan and Jersey. McGinty was the songwriter and trombonist for ska band two-face and played trombone in Outspan as well. Matt "Pomade" Gee splits his time between The Creepshow and punk band Rehab for Quitters for which he also plays drums.
On January 7, 2013, the band announced via their Facebook page that they were recording demos for their new album in Toronto. They released single Sinners & Saints on July 16, 2013 via digital download and limited edition 7″ brown coloured vinyl. The album, titled Life After Death, was released on October 21, 2013.
The band continued to tour into their tenth anniversary year, including dates in the UK in 2015. They headlined the Arena at Rebellion Festival 2015 on Sunday 9 August.
source: Wikipedia