Katacombes
Address :
1635 St Laurent Blvd,
Montreal, QC
H2X 2S9
Years Active :
1970
- Present
Links :
Co-op hosting live music shows, themed events & art exhibits with a bar & terrace.
Gallery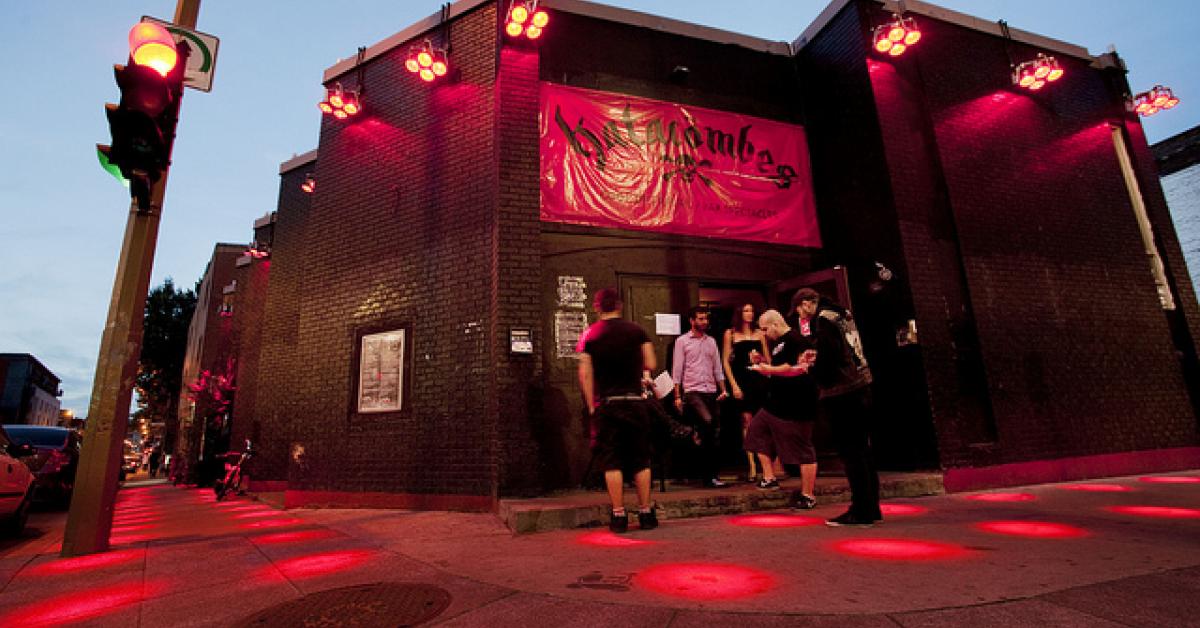 Biography :
Katacombes is a Solidarity Coop founded in 2006 by ex-owners of OBNL L'X's bar, Janick Langlais and Claudie Boulet. Officially opened November 3rd 2006as a working coop, it has since held a great number of diverse local music festivals, after parties as well as comedy shows and themed events. A couple of it's home grown festivals include Varning From Montreal, and Wings of Metal, to name a few.
It is a Co-op, meaning that our values and ethical moral code are extremely important to us. We support local Quebec companies, believe strongly in protecting the environment and use recyclable plastic cups.
We believe that there are ways to remain true to ourselves while still thriving in a business, and year after year we proudly show it.