Petit Campus
Address :
57 Prince-Arthur Est
Montréal, QC
H2X 1B4
Links :
Popular with the college crowd, this 3-storey club features 4 bars, late-night dancing & events.
Gallery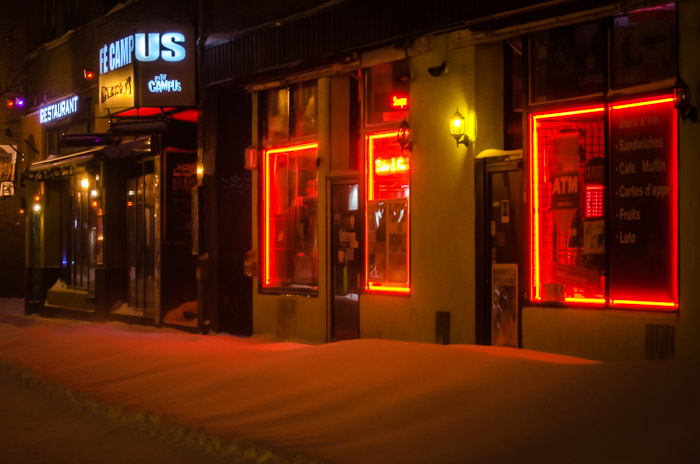 Biography :
Le Petit Campus is part of Café Campus.
Café Campus was founded in 1967 and belongs to its employees since 1981, which have since direct democratic control over its management. Previously located corner Decelles and Queen Mary on the campus of the Université de Montreal, Café Campus was billed as "the student youth crossroad".
In addition to the nightclub and the cafeteria (closed since), the Café has earned a solid reputation as a "boîte à chansons". Purchased from the Student Association by employees in 1981, Café Campus moved on Prince Arthur Street in 1993 following complaints from neighborhood residents.
La Coopérative des travailleurs et travailleuses du Café Campus was established in 1993 by the Association des travailleurs et travailleuses du Café Campus (N.P.O), which had to consolidate its finances after the forced move. In the coop model, Café Campus saw the right solution to apply its values ​​of self-management while ensuring its future.
Now on the border of Quartier des Spectacles, Plateau Mont-Royal and the McGill University campus (Milton Parc), Café Campus has become over the years a mecca for party nights and an important center of cultural diffusion in the Montreal pop music landscape. Developed by collective ingenuity, inspired by its users and operating under an approach of equality, tolerance and non-violence, Café Campus operates four bars on three floors, 364 days a year with his club and its large shows offer.