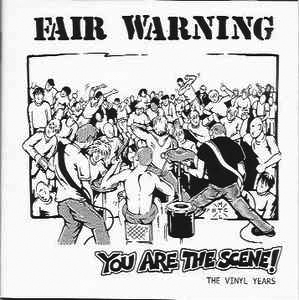 Le projet des archives '77 a été conçu pour rendre  hommage à l'histoire des spectacles punk rock montréalais ayant eu lieu au cours des 40 dernières années : un hommage aux groupes, aux fans et aux salles de spectacles qui ont rendu notre communauté si formidable.
« You Are the Scene » est le titre d'une des chansons d'un de nos groupes hardcore montréalais préférés du milieu des années quatre-vingt, Fair Warning. Le groupe occupait une place importante au sein de la scène montréalaise dans laquelle on a tous grandi, on a donc pensé que le titre de sa chanson était le nom parfait pour décrire ce qu'on aimerait que les archives deviennent.
Découvrez, remémorez et revivez les souvenirs de ce que nous avons accumulé jusqu'à présent, et participez-y s'il vous plaît; ça ne fonctionne que si vous êtes impliqués.
D'abord, c'était la chanson de Fair Warning – Ensuite, c'était un blog – Maintenant, c'est votre archive!
Téléchargez, donnez votre opinion, retrouvez votre spectacle de Punk Rock préféré ayant eu lieu à Montréal et parlez-en à vos amis!
« You Are the Scene » !
Trouvez vos spectacles préférés de punk rock à Montréal