The Menzingers
Band Members :
Greg Barnett (guitar, vocals), Tom May (guitar, vocals), Eric Keen (bass), Joe Godino (drums)
Links :
Videos
Gallery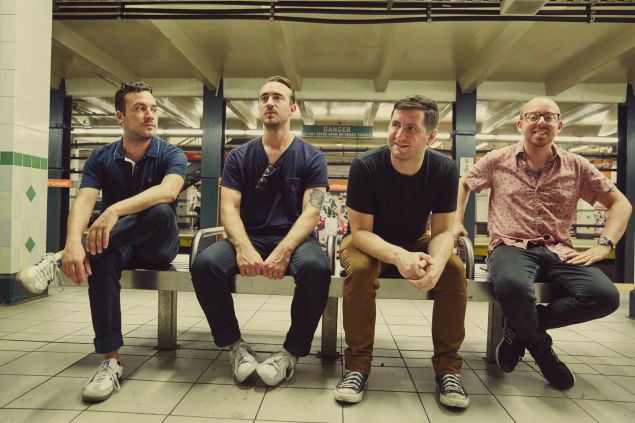 Biography :
The Menzingers formed in the wake of Scranton ska-punk/pop punk bands Bob and the Sagets (featuring Tom May, Joe Godino, Eric Keen, and non-Menzingers members Lee Hartney & Curtis Irie, currently of Irie Idea) and Kos Mos (featuring Greg Barnett, Adam Mcilwee of Tigers Jaw and Wicca Phase Springs Eternal, and Leo Vergnetti of Captain, We're Sinking). Their first release was a self-titled demo tape made in 2006, which made its way onto many top ten lists of that year.
The band spent 2014 and 2015 touring North America, Europe, and Australia with a variety of acts as both support and a headline act, including The Smith Street Band, Off With Their Heads, Lemuria, Chumped, Taking Back Sunday, mewithoutYou, Pianos Become the Teeth, letlive., and others.
The Menzingers released their fifth studio album After The Party on February 3, 2017, for Epitaph Records, along with a United States tour featuring Jeff Rosenstock and other bands.
source: Wikipedia